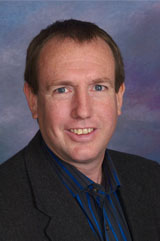 David Fraser, Ph.D., MBA
Born and raised in Denver Colorado, my life's work has revolved around a desire to help people in need. I completed my undergraduate studies at the University of Colorado followed by a Ph.D. in Toxicology from the University of Arizona and an MBA from the esteemed Institute for Management Development (IMD) in Lausanne, Switzerland.  I enjoyed working as a research scientist in the university setting and later in the pharmaceutical industry. After my time in Switzerland, I returned to the US with my family and founded Vitality Home Healthcare in 2010.  In 2018, I took the reins of the Home Care Standards Bureau, setting standards for care and certifying top home care agencies across the country. My interest in technology led me to create and launch CareShare360, a new software and app platform for home care agencies to proactively manage their online profile. I have been able to integrate this technology, offering it to all A+ Certified agencies through the Home Care Standards Bureau.
I was blessed to marry Lisa, the love of my life, and we have two sons. I am also an avid soccer player and coach.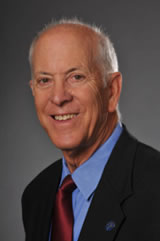 Ed Pittock, CSA – Founder of HCSB
In 1997 Ed Pittock founded the Society of Senior Advisors (SCSA), which grants the Certified Senior Advisor (CSA) designation and served as President from April 1997 until November 2011 when SCSA was sold. In 2013 Mr. Pittock founded the Home Care Standards Bureau with the assistance of Dorcas Hardy and Gail Hunt.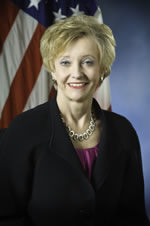 Dorcas Hardy, MBA, CSA
The honorable Dorcas R. Hardy served as President of DR Hardy & Associates, a government relations and public policy firm. After her appointment by President Ronald Reagan as Assistant Secretary of Human Development Services, Ms. Hardy was appointed Commissioner of Social Security and later chaired the Policy Committee of the 2005 White House Conference on Aging.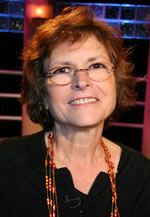 Gail Hunt – President and CEO of the National Alliance for Caregiving
Gail Hunt served as President and CEO of the National Alliance for Caregiving, a non-profit coalition dedicated to conducting research and developing national programs for family caregivers and the professionals who serve them.
Regulatory Board
The Home Care Standards Bureau Regulatory Board (RB) allows only agencies willing to vigilantly uphold the HCSBRB Code of Standards and Ethics the A+ Certified.The RB created the RB Code of Standards and Ethics (Code) to provide ethical standards and rules of conduct for all A+ certified agencies and its employees. The RB investigates formal complaints lodged against the A+ agency, staff, or caregivers for alleged violations of the Code and disciplines when appropriate.An A+ agency is required to comply with the Standards and Rules set forth from this board. A+ agencies, and their employees, must also follow all rules and regulations for their profession that are promulgated by state and federal law, licensing boards, state agencies, companies and industry organizations of which the A+ agency is a member.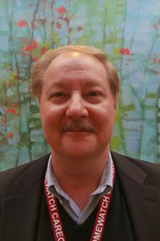 G. Roger Rhodes, Chairman – Homewatch Caregivers of Denver
Roger was CEO of two high-technology companies serving the Healthcare industry and joined Homewatch International as part of their Executive team in 2003. He serves on three other Boards including two Nursing Schools and was appointed by State of Colorado's Chief Medical Officer to the Colorado Department of Public Health and Environment's (CDPHE) Advisory Committee on Home Care in 2011.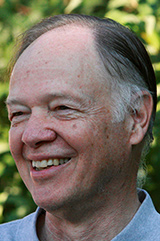 Harry R. Moody – Retired Vice President of AARP
Dr. Harry Moody is the Former Vice President for Academic Affairs with AARP in Washington, DC. He was previously Senior Associate with the International Longevity Center and is currently Visiting Professor at Fielding Graduate University. Dr. Moody served as Executive Director of the Brookdale Center on Aging of Hunter College and Chairman of the Board of Elderhostel.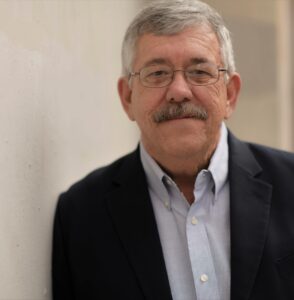 Robert Floyd – Principle and CDO of the Crag Business Group
Robert Floyd is a 35+ year veteran of management, primarily in the health care arena, having held upper level management positions within home health, acute care, MHMR, and emergency medical services.  He has been involved with home health and hospice for over 20 years including positions as Agency Administrator, corporate VP of Operations, HR Director, and Director of Risk Management.  Robert has broad experience in multiple states consulting with both home health and hospice and has successfully assisted numerous home health and hospice agencies in achieving CMS accreditation through multiple national vendors.  Robert's primary area of consulting practice lies within the administrative aspects of health care with extensive knowledge and experience in the complex fields of human resources, risk and quality management.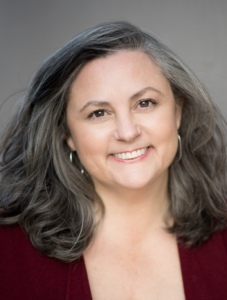 Donna Floyd – Principle and CDO of the Crag Business Group
Donna Floyd has been a Registered Nurse for over 30 years and has extensive health care experience in management of national, regional and start-up organizations, including home health and hospice agencies.  Donna's broad span of experience ranges from successfully holding positions as Agency Administrator, Director of Clinical Services, and corporate VP of Program Development to leading organizations in successfully achieving growth and national accreditation.  She has provided leadership in state home care associations including working with state health departments and on numerous education committees.