Amada Senior Care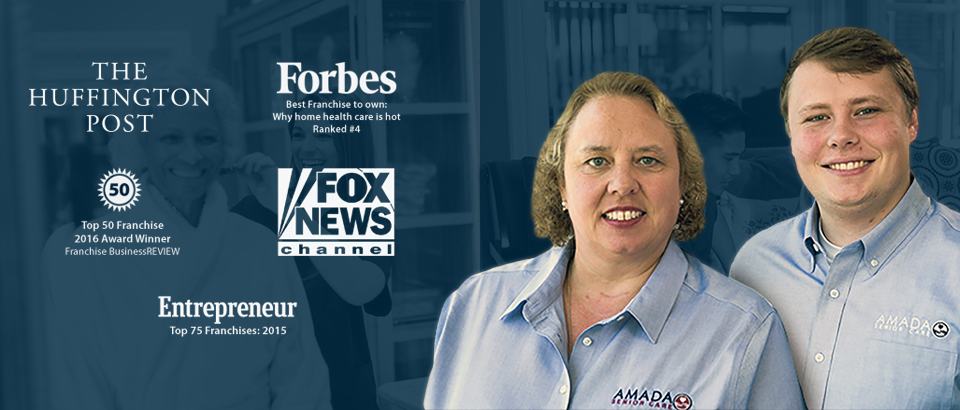 At Amada Senior Care Louisville, owner Celeste Massie is determined to fill what she sees as a serious deficiency in our society: the lack of compassion and dignity with which so many of our elders are treated. To this end, Celeste and the entire team at Amada Louisville strive to give each client we work with the kind of comprehensive and personalized care every senior deserves.
According to our clients and their families, what makes Amada Louisville stand out against other companies that provide in-home care is the fact that each Amada caregiver is truly interested in enriching clients' lives. To us, the normal home-care tasks of cooking and cleaning are only a small part of our obligation to our clients. We believe it is important that we get to know each client's unique needs, preferences, and personality so that we can make the most positive impacts on their lives.
We know that small gestures other caregivers may not think of can dramatically enhance our clients' happiness and comfort in a home-care environment. For example, if we know that Mrs. Jones misses being able to spend hours in the garden, we might put some of her best blooms in a vase on the breakfast table so she can start her day with a smile. While it may really only be a few daisies in a vase, to her it's an acknowledgment that her caregiver has listened to her attentively and sought to bring her joy.
In addition to providing the highest quality of in-home care, we at Amada Senior Care Louisville aim to support our clients and their families through all of their senior care needs. We offer assisted living placement services at no cost, and we can also help families find the best options to help them pay for senior care.
At Amada Senior Care Northeast Louisville, we think of our clients and their loved ones as part of our family, so we guide them through senior care with compassion, knowledge, and understanding.
Amada caregivers are trained to provide assistance with Activities of Daily Living (ADLs) like:
Bathing
Light Housekeeping
Dressing
Errands/Shopping
Meal Preparation, Feeding
Toileting
Most Non-Medical Assistance
Medication Reminders
Walking, Ambulating, Exercise Assistance
If you or a senior you love in the Louisville area could use help with activities of daily living, please contact us. We will work with you to find the ideal plan of care for you and your family, whether that is in-home care, remote care with home monitoring technology, or transitioning to the assisted living environment most appropriate for your unique situation.
Visit us at https://amadaseniorcare.com/louisville-senior-care/